BARBICAN TRUST
Stuart joins Gavin Turk, Richard Wilson, Marie-Claire Porter and others to support the Barbican Center Trust.
Leading British artists have come together to create unique artworks around bespoke ceramic plates to help raise funds for the Barbican Center trust.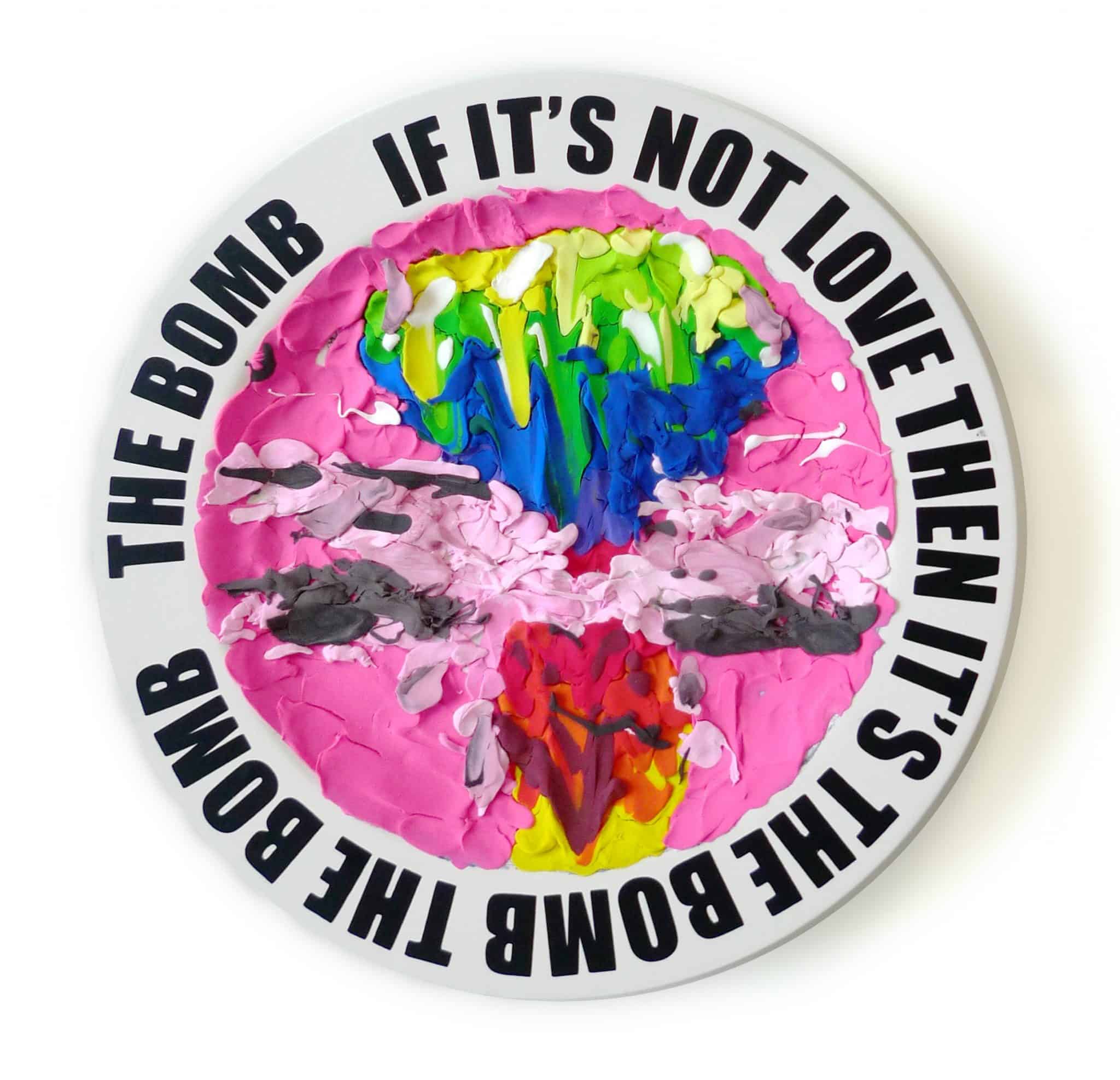 Technicolor Hiroshima,
poly clay and vinyl on ceramic plate, 30 x 30 cm,
2018

Bespoke plates by leading British artists designed to support the Barbican
The contributing artists are:
Stuart Carey
Alice Herrick
Marie-Claire Porter
Tamsin Relly
Stuart Semple
Gavin Turk
Richard Wilson
Rebecca Youssefi
The one-of-a-kind plates are now on display in the Barbican's foyers until 11 March 2018 before being auctioned to raise funds for The Barbican Trust.
Lynette Brooks, Head of Development at the Barbican said: "We are thrilled that such a stellar group of artists have stepped up to the plate in support of the Barbican. This is an exciting opportunity to own a work by a leading British artist and we would encourage people to come and have a look at them while they are on display in the Barbican Centre, and of course to place a bid when they go to auction later this year."
All proceeds from the sale of the plates will go to the Barbican Centre Trust, a charity dedicated to supporting the Barbican's international arts and learning programme. Last year, the Barbican programmed 3,800 events across art, dance, film, music and theatre while its Creative Learning programmes and events helped almost 80,000 people of all ages and backgrounds to access world-class arts for free.
Stuart Says "The Barbican is a really important space, and in inspiration to so many, it's important to show it some love and support – the educational projects they do are amazing! and it's great to have been able to make a little something that might help a little bit".
The plates project has been led by Geoff Leong with support from The Kiln Rooms, three open access ceramics studios in Peckham 
 You can see Stuart's piece until Sunday 11th March at the Barbican in London.
 More info on the Barbican website here: https://www.barbican.org.uk/whats-on/2018/event/art-for-barbican