Participate in a Happening near you! 
We are very excited to announce a series of new Happenings around the globe. 
Starting at Glastonbury Festival in June Stuart Semple will collaborate with global communities in over 30 locations including to realize a series of Happenings: 'Joy Sandwitch' from South America, to Europe, UK, the USA, The Philipines, Puerto Rico, Canada and just about everywhere in between.
These participatory events will take place across galleries and museums, hackspaces, coffee shops, public spaces, tattoo parlours, private homes, backyards, community centres and university campuses.
Participating in 'Joy Sandwich' is totally free and open to all. 
Each happening will be entirely led by the hosting community and will evolve in it's own unique way. 
The happenings themselves are top secret until the day, but expect to explore ideas of joy, connection community and rebuilding. 
Full list of locations and dates below.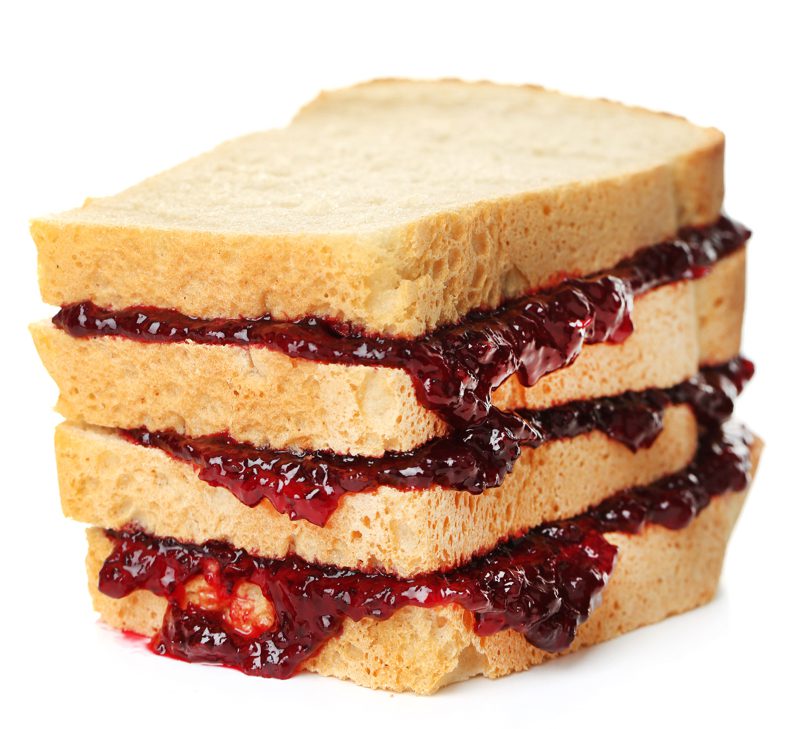 June 24th
3pm – Glastonbury, UK
Stuart Semple X Shangri La 
Glastonbury Festival 
https://instagram.com/shangrilaglasto
July 7th
7pm – Jerusalem, Israel
14 Koresh st., 4th entrance, donstairs
July 11th
3pm – Guildford, UK
New House Art Space
Fays Passage Guildford, Surrey GU1 4SQ
https://www.instagram.com/newhouseartspace
July 14th
8pm – London, UK
The Circle London
21 Noel Street, London, W1F 8GP
https://instagram.com/thecirclelondon
https://www.eventbrite.com/e/663008976697
July 15th
4pm – Los Angeles, California, USA
CANCELLED (sorry!)
IDOLWILD Gallery
338 S Avenue 16, studio A4, Los Angeles, California 90031
11am – Blackpool, UK
Aunty Social 
The Comedy Carpet
The Comedy Carpet, Tower Festival Headland, Promenade, Blackpool FY1 1AP (opposite the Blackpool Tower)
https://instagram.com/_auntysocial_
https://www.eventbrite.com/e/663043199057
1pm – Fort Worth, USA
Modern Menagerie
2900 Race Street, 163
Fort Worth, Texas
76111
https://instagram.com/modernmenagerieinteriors
https://www.eventbrite.com/e/663048845947
2pm – St Leonards on Sea, UK
Stella Dore Gallery
64 Norman Rd, Saint Leonards-on-sea TN38 0EJ
https://instagram.com/StellaDore_Gallery
​​https://www.eventbrite.com/e/663054442687
2pm – Boston, USA
160 Saint Alphonsus St, Boston, MA 02120
3pm – Weymouth, UK
Houseworks Dorset + Create & Thrive 
The Waverley Art Room
121 Abbotsbury Road
Weymouth
Dorset
DT4 0JX
https://instagram.com/jodiehousecollage
https://www.eventbrite.com/e/663062767587
3pm – Austin, Texas, USA
landSPACE: a kunsthalle
1104 Tillery St
Austin, TX 78702
USA
https://instagram.com/landSPACEatx
https://www.eventbrite.com/e/663067612077
3pm – Montréal, Canada
BBAM! Gallery
808 Atwater Ave, Montreal, Quebec H4C 2G9, Canada
https://instagram.com/bbamgallery
https://www.eventbrite.com/e/663079427417
5pm – Brussels, Belgium
Gallery Nostrum
Rue Florimond Letroye 13, 1300 Wavre (Brussels) BE
https://instagram.com/gallery_nostrum
https://www.eventbrite.com/e/663081854677
6pm – Las Vegas, Nevada, USA
Screaming Demon Art 
107 E Charleston Blvd , 260
Las Vegas , Nevada 89104 USA
https://instagram.com/screaming.demon.art
https://www.eventbrite.com/e/663085284937
July 16th
10am – Vancouver, Canada
Rath Art Supplies
Rath Art Supplies, 2412 Main Street, Vancouver BC V5T3E2
https://instagram.com/rathartsupplies
https://www.eventbrite.com/e/663088444387
2pm – Las Vegas, US
Majestic Repertory Theatre
1217 S Main St, Las Vegas, NV 89104, United States
https://instagram.com/MajesticRepTheatre
https://www.eventbrite.com/e/663090229727
3pm – Sao Paulo, Brasil
Gringa Fria
Praça 14 Bis, Guaruja, Sao Paulo, Brasil
https://www.instagram.com/gringa_fria
https://www.eventbrite.com/e/663093098307
3.30pm – St Louis, Missouri, USA
Shameless Grounds
1901 Withnell Ave, St Louis, Missouri 63116
https://www.instagram.com/shamelessgrounds
https://www.eventbrite.co.uk/e/664573385887
July 17th
6pm – Marlboro, USA
The Colonel Williams Inn
111 Staver Road, Marlboro, VT, USA, 05344
https://www.instagram.com/thecolonelwilliamsinn
https://www.eventbrite.co.uk/e/663618539917
July 19th
6pm – Calgary, Alberta, Canada
Congress Coffee
#1A 215 36 Ave NE Calgary AB T2E 2G1
https://www.instagram.com/congresscoffeeyyc
https://www.eventbrite.co.uk/e/664576755967
7.30pm – Cincinnati, Ohio, USA
Rorys WareHome
1101 York St Cincinnati, OH 45124  USA
https://www.eventbrite.co.uk/e/664578972597
July 20th 
6pm – San Juan, Puerto Rico 
PerlArte
Old San Juan Heritage Foundation 
Calle Lucila Silva 17
Bo. La Perla 
San Juan, PR 00901
https://www.instagram.com/PerlartePR
https://www.eventbrite.co.uk/e/664580757937
July 21st 
1pm – Cabanatuan City, Nueva Ecija, Philippines
Painter's Brew Art Cafe
Waltermart Cabanatuan
Maharlika Hi-way, Brgy Dicarma, Cabanatuan City, Nueva Ecija
https://www.instagram.com/gromyko_semper/
https://www.eventbrite.co.uk/e/664582773967
5pm – Michigan, USA
Make It UP! Makerspace
Hancock, Michigan, USA
https://instagram.com/keweenawcape
https://www.eventbrite.co.uk/e/664585963507
7pm – Ottawa, Illinois, USA
Open Space Art Gallery and Studios
223 w Madison St, Ottawa, Illinois 61350
https://instagram.com/openspaceartgallery
https://www.eventbrite.co.uk/e/664587768907
9pm – Trapani, Italy
DoctorRobotRoseyCakes and Friends
Art Social Club
Via Libertà 11
91100 Trapani TP
Italia
https://www.instagram.com/doctorrobotroseycakes/
https://www.eventbrite.co.uk/e/664591790937
July 22nd
12pm – Glasgow, Scotland
Subversion GallerySubversion Gallery
4 Ruthven Mews
57 Ruthven Lane
Glasgow
G12 9BG
https://instagram.com/subversiongallery
https://www.eventbrite.co.uk/e/664598180047
1.30am – London, UK
East Art Gallery
D4 Mainyard Studios
Curie House
Wallis Road
London E9 5LN
https://www.instagram.com/eastartgallery.london/
https://www.eventbrite.co.uk/e/664597026597
1.30pm – Laredo, Texas, USA
Laredo Center for the Arts
500 San Agustín 
Laredo,TX 78040
https://instagram.com/laredoculturaldistrict
https://www.eventbrite.co.uk/e/664600085747
2pm – Saskatoon, Canada
Jeni + Jacob Things 
The Backyard
915 Empress Street
Saskatoon, Saskatchewan
S7K 0Y3
https://instagram.com/Jenithings
https://www.eventbrite.co.uk/e/664601319437
July 23rd
4pm – Sao Paulo, Brazil
Easter Egg Tattoo 
Gregório Serrão, 21 – Vila Mariana, São Paulo – SP, 04106-404
https://instagram.com/EasterEggTattoo
https://www.eventbrite.co.uk/e/664607146867
July 27th
11am – Saffron Walden, UK
Mutiiiny HQ
Mutiiiny, Unit C, Cornell's Lane, Widdington, Saffron Walden, Essex, CB11 3SP
https://instagram.com/_mutiiiny_
https://www.eventbrite.co.uk/e/664608240137
5pm – Ellensburg, Washington, USA
Nuwave Gallery
115 W 3rd Ave. Ellensburg, WA 98926, USA
https://instagram.com/nuwavegallery
https://www.eventbrite.co.uk/e/664609794787
6pm – Fort Myers, Florida, USA
The Sidney and Berne Davis Art Center
2301 First St, Fort Myers, FL 33901
https://www.eventbrite.co.uk/e/664611810817
July 28th
6pm – Hollister, Missouri, USA
The Southern Missouri Arts Connection
7 Downing Street 
Hollister, MO 65672
https://instagram.com/somo_arts_co
https://www.eventbrite.co.uk/e/664612492857
July 29th
1pm – Mexico City, Mexico
VavavaShop
Mexico City 
México 
https://instagram.com/mercadorama
https://www.eventbrite.co.uk/e/664613485827
July 30th 
1pm – Berkeley, Gloucestershire, UK
The Chantry
Church Lane
Berkeley
Gloucestershire
GL13 9BN
https://www.instagram.com/drjennershouse
https://www.eventbrite.com/e/happening-stuart-semple-x-dr-jenners-house-tickets-684718841487
August 2nd
1pm – Bristol, UK
Let's Make Art
Arnolfini 
16 Narrow Quay, Bristol BS1 4QA
Bristol, UK
https://www.instagram.com/arnolfiniarts/
https://www.eventbrite.co.uk/e/664614418617
August 4th
6pm – Guildford, UK
Arts in Ramsgate (AiR)
46 High St Ramsgate CT11 9AG
https://www.instagram.com/artsinramsgate